27 MAY 22
136th Annual General Meeting of The IFAB scheduled to take place on 13 June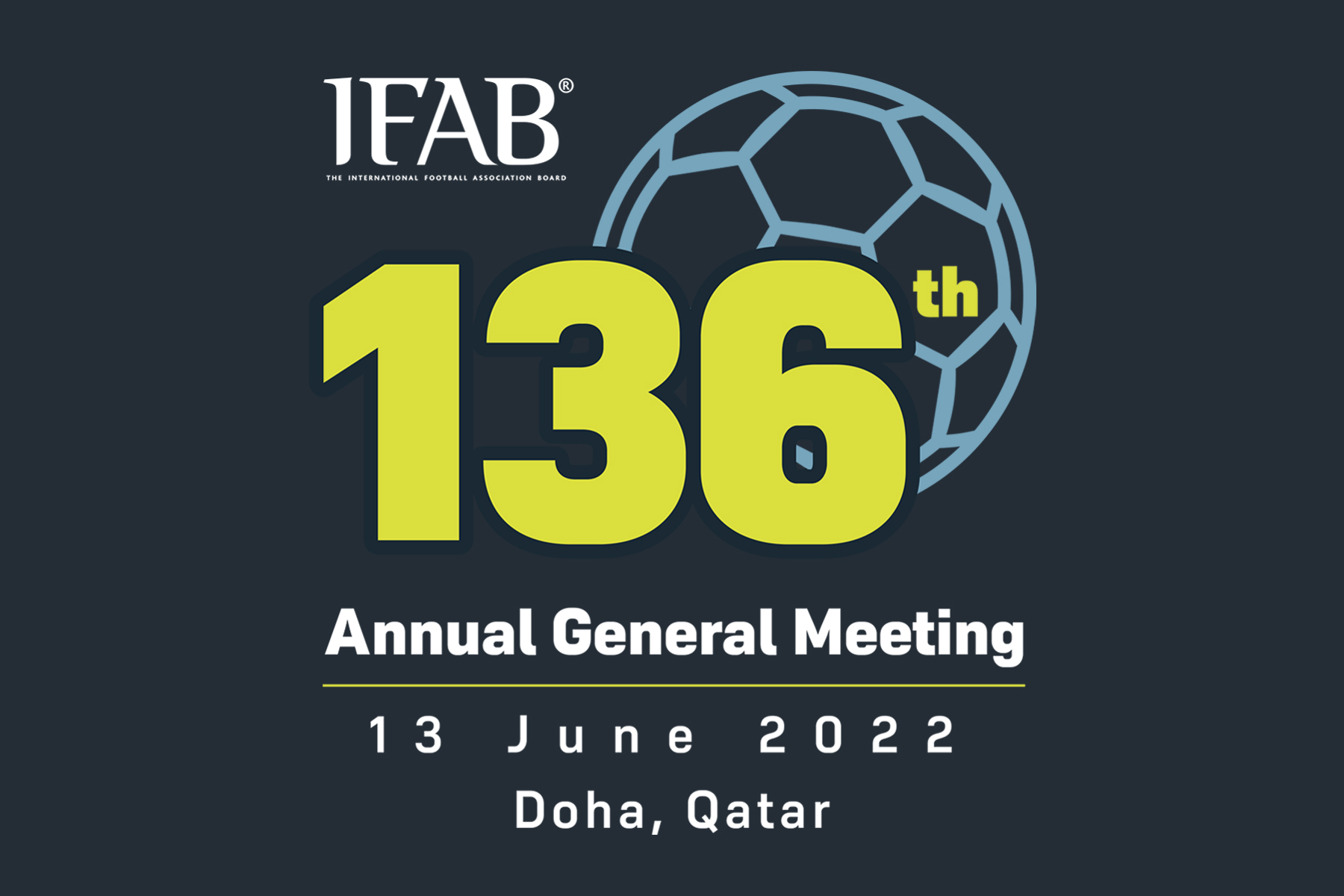 The IFAB has confirmed that its 136th Annual General Meeting (AGM) will take place on 13 June 2022, after having been postponed. With FIFA hosting the meeting in a World Cup year, the delegations will gather in Doha during the intercontinental play-offs for the FIFA World Cup Qatar 2022™. This will be the fourth time the AGM will take place outside Europe and the first time in the Middle East.
Aware of the importance of communicating changes to the Laws of the Game to all stakeholders as early as possible prior to the 2022/23 edition coming into force, the members of The IFAB have already confirmed in writing their full support for all the proposed Law changes and clarifications that were agreed at the 2021 Annual Business Meeting.
In accordance with The IFAB Statutes, these proposed Law changes will require formal ratification at the AGM, where the members' delegations will also consider the other items on the agenda.
Media activity is expected to take place in Doha following the AGM and registration details will follow in due course.